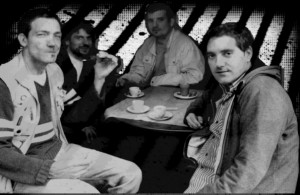 Henderson Project és  un Quartet que rendeix homenatge al gran saxofonista Nord Americà Joe Henderson.
El quartet interpreta un repertori variat de l'obra del saxofonista enfocat en els discs que va gravar durant els anys seixanta.
Alguns dels temes més representatius són: A Shade of Jade, Jinrikisha, Punjab, La Mesha, The Kicker, Isotope i Serenity.
Formació:  Rai Castells – Guitarra, Juan Clavero – Saxo, Joan Martí – Contrabaix, Valentí Querol – Bateria